Things to Do Near the Denver Convention Center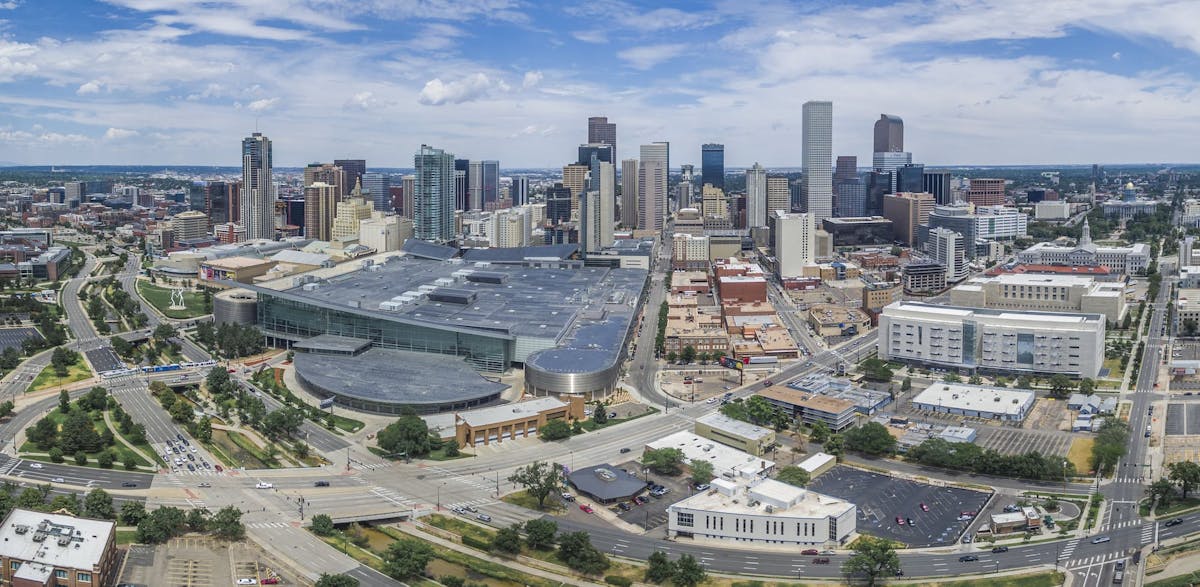 Are you planning a visit to Denver, Colorado, and find yourself drawn to the bustling activity near the Denver Convention Center? From exploring unique attractions to dining at top-tier restaurants, downtown Denver offers a rich variety of experiences.
As the city's hub for conventions, expos, and seminars, the Colorado Convention Center is located in an area brimming with activities perfect for unwinding post-event or filling your leisure time. Among them, Terra Denver stands out as a culinary gem, the ideal place to indulge your taste buds in the heart of the city.
1. Immerse Yourself in Denver's Art Scene at the Denver Art Museum
Art lovers should not miss the Denver Art Museum, renowned for its extensive collection of American Indian Art and other globally diverse works. The museum's captivating displays, interactive exhibitions, and educational programs provide a feast for the eyes and the mind.
2. Stroll Through the Denver Botanic Gardens
Escape the hustle and bustle of downtown Denver by visiting the Denver Botanic Gardens. With a myriad of plant species from different climates and regions, the Gardens offer a tranquil retreat for nature lovers and a delightful backdrop for family photos.
3. Get Hands-On at the Denver Museum of Nature & Science
Families with children, couples, and solo explorers alike are sure to enjoy the Denver Museum of Nature & Science. This fascinating place boasts exhibits on everything from dinosaurs to space travel. Its interactive displays ensure an educational and entertaining experience for all ages.
4. Enjoy a Night Out at the Denver Center for the Performing Arts
The Denver Center for the Performing Arts is a cultural hub hosting a wide range of performances, including Broadway tours, ballets, concerts, and plays. After an exciting day in Denver, it's the perfect spot for a memorable evening.
5. Dine at Terra Denver: A New American Culinary Adventure
When it comes to restaurants near the Denver Convention Center, Terra Denver shines as the premier destination. As a New American restaurant with Italian roots, Terra Denver offers an innovative fusion of flavors. Our hand-spun pasta and single-ingredient-focused dishes celebrate locally sourced ingredients, offering a memorable dining experience in the heart of downtown Denver.
6. Discover History at the Colorado State Capitol
The Colorado State Capitol, with its iconic gold dome, offers guided tours that will take you through Colorado's rich history. Don't miss the chance to admire the panoramic views of the Rockies from the Capitol's observation deck.
7. Shop Local at the 16th Street Mall
The 16th Street Mall, a mile-long pedestrian promenade, is filled with local shops, food trucks, and street performers. It's the perfect place to pick up a souvenir, grab a quick bite, or just enjoy people-watching.
8. Unwind at Confluence Park
After a busy day of exploring, unwind at Confluence Park, where the South Platte River and Cherry Creek meet. This urban park is perfect for a peaceful riverside stroll, a picnic, or even a refreshing paddle in the river on a hot day.
Create Lasting Memories in Denver
Denver's lively downtown, in and around the Colorado Convention Center, offers a diverse array of activities, from cultural experiences and retail therapy to culinary adventures at Terra Denver. So whether you're visiting for a convention, a business trip, or a family vacation, remember to take the time to explore this vibrant city. There are many unforgettable things to do in downtown Denver, ensuring your visit will be filled with delightful discoveries and memorable moments.
As you wander, don't forget to pause and savor the New American cuisine with an Italian twist at Terra Denver, the crown jewel of downtown dining.
Lifted Up Aerial Photography/Shutterstock