How to Cater for Corporate Events in Denver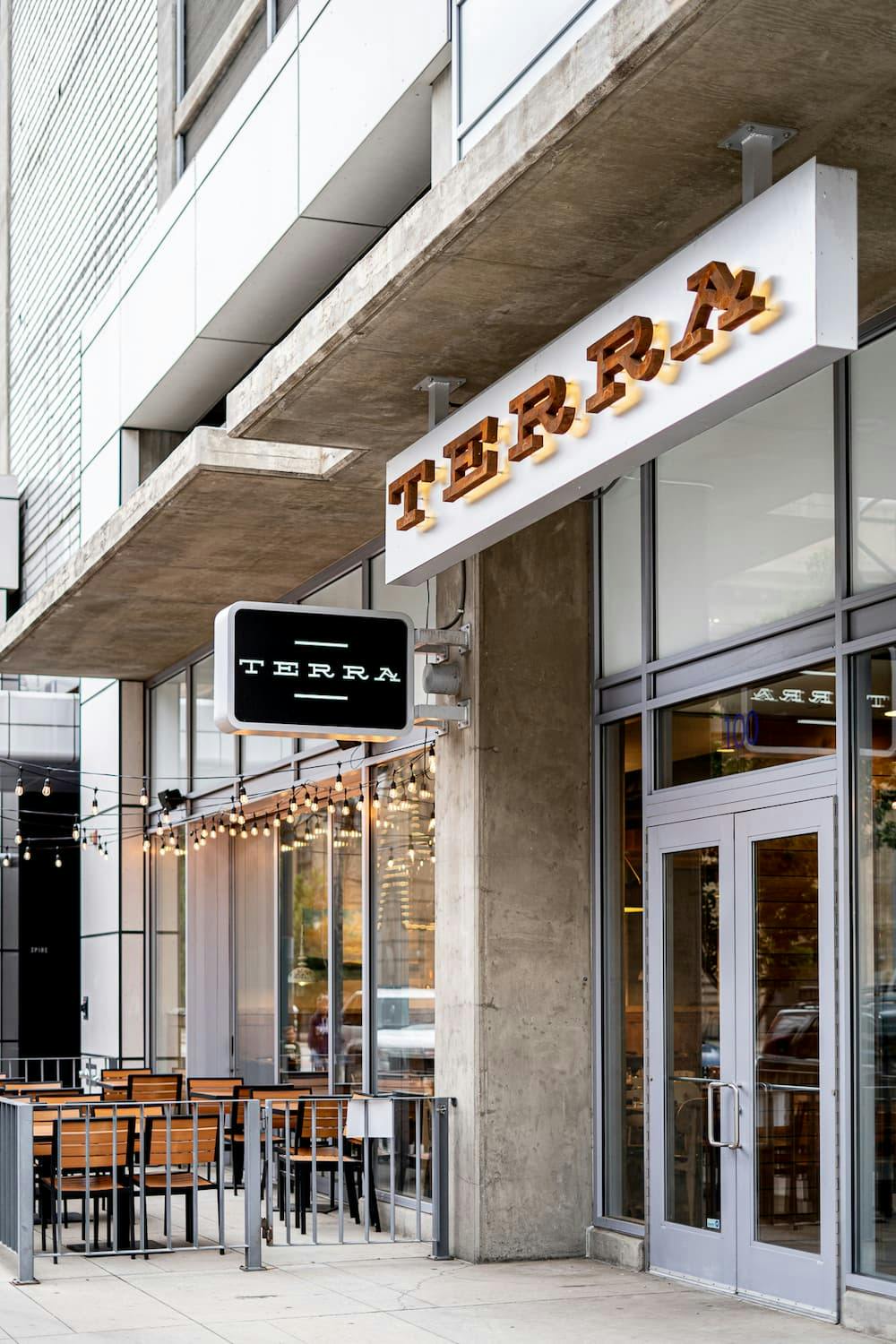 Catering a corporate event can seem like a daunting task with so many factors to consider, from the number of attendees to the dietary preferences of your guests. However, with careful planning and the right catering partner, it can be an enjoyable and rewarding experience.
Terra, one of Denver's most celebrated corporate caterers, is here to guide you through this process. Here is a practical, step-by-step guide to how to plan catering for corporate events, setting you up for success.
Define Your Event's Needs: Size, Venue, and Dietary Requirements
The first step in catering a corporate event is understanding the needs of your event. This includes estimating the number of attendees and identifying their dietary requirements, such as allergies or vegetarian and vegan options.
Terra excels in catering for both small and large events. With an in-house capacity of 160 and the ability to cater to more than 200 guests off-site, Terra is equipped to handle corporate events of various sizes. We can host your group here or bring our acclaimed dishes to your site - whatever works best for you.
Choose the Perfect Catering Menu: New American Cuisine with an Italian Twist
Choosing the perfect catering menu can make your event stand out. Corporate catering companies offer a variety of menus, but finding one that suits your guests' tastes can set your event apart.
At Terra, our New American Italian menu, inspired by humble dishes often focused on a single ingredient and lots of hand-spun pasta, promises a unique culinary experience. Our meals, prepared with locally sourced ingredients, add a special touch to any corporate event. Our flavors are unique yet universally appealing, so you can be confident that every guest will enjoy their meal.
Set Your Budget: Quality Food without Compromise
Setting a budget is a crucial part of planning for corporate catering in Denver. A common misconception is that a smaller budget equates to lower-quality food. However, at Terra, we provide exceptional meals that fit within a variety of budgets without compromising on quality.
Organize Seamless Delivery and Setup: Let the Professionals Handle It
Delivery and setup can be stressful, especially when organizing a large corporate event. Choosing a professional Denver corporate caterer like Terra ensures your food arrives on time and is presented beautifully, so there is one less worry on your plate.
Customize Your Catering Service: Make It Uniquely Yours
Your corporate event is unique, and your catering service should reflect this. Terra Denver allows you to customize menus and services to match the tone and style of your event. Whether you need a formal, sit-down dinner or a casual buffet-style meal, Terra caters to your needs, making your event unforgettable.
Cater Your Next Corporate Event with Terra: A Culinary Adventure Awaits
Hosting a corporate event is an opportunity to make a lasting impression on your colleagues, clients, and partners. Catering from Terra provides a memorable dining experience that will elevate your event, creating a truly unique and enjoyable atmosphere.
With Terra as your corporate catering partner, you not only get an exquisite menu tailored to your needs, but you also get a dedicated team of professionals committed to making your event a success. Our focus on locally sourced ingredients and customizable options ensures that your corporate event is a culinary delight that reflects the ethos of your organization.
Let us provide you with a culinary adventure that will leave your guests impressed and eager for your next gathering. If you're ready to make your next corporate event in Denver a memorable experience, contact Terra today.